Holiday Yarns
As you
might have seen
, there are three limited edition, self striping colorways this season. I'll only be able to dye them up a couple more times, but if what you want is out of stock, contact me and I should be able to take care of you. To check is any is available, holiday yarns will be kept in the first row of the
first page
of the shop all holiday season.
The first colorway is Elf. With equal-sized red and green stripes, this colorway looks great on both the Glitz (438 yds) and Strong (400 yds_ Sock bases. If you would like this on the Merino (400 yds) or Luxe (435 yds) Sock bases, let me know and I'll do a custom order. I will only be dyeing this colorway in Glitz Sock and Strong Sock for the shop.
In Glitz Sock:
In Strong Sock: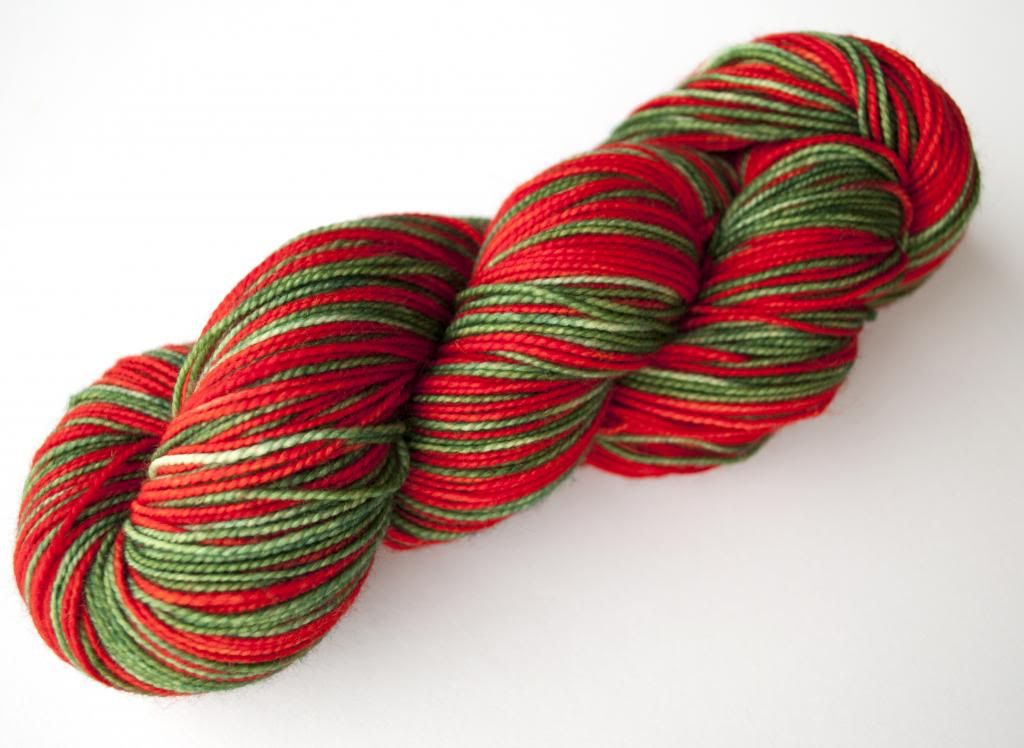 The next colorway was born from my favorite Christmas decorations, which are always silver and gold. These equal-sized stripes of gold and silver also happen to be a great New Year's colorway, or if you are just fond of bright, shiny things. The colorway name "Party Dress" comes from all of the bright, shiny, metallic party dresses that are in the stores for the holiday season. This colorway only works on the Glitz Sock base.
This last colorway was a suggestion from a customer, and I am in love with the result. "Winter Wonderland" is equal-sized stripes of silver and light blue, and is a lovely winter colorway regardless of whether you celebrate Christmas. It was even suggested that these colors could be a possible Hanukkah colorway?
This colorway is only available in Glitz Sock as well.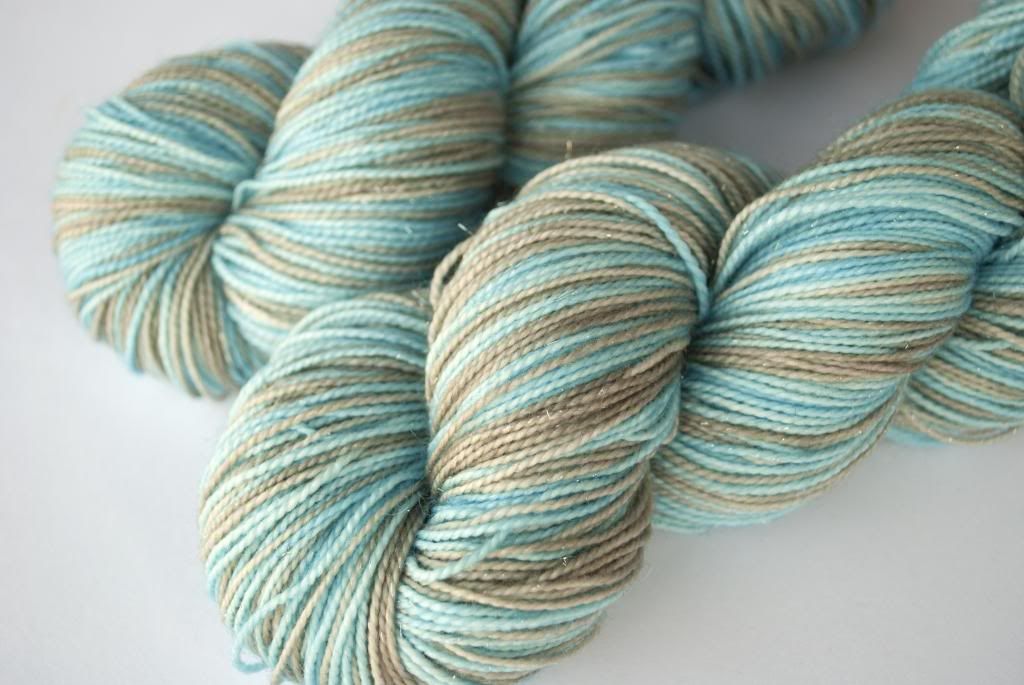 Black Friday
Hey guys, I've already had a few people ask me about Black Friday plans, so I thought I'd go ahead and let you guys know what's up.
I will be having a one day only sale (Friday, November 23) on all of the
discontinued organic merino yarn
. I need to make room for all of the new stuff, and figured this would be a good time to give you all a little deal for the holidays. This will include all organic self-striping and the already discounted colorways. This will not include any of the new bases (Gynx Sock, Gynx DK, and Gynx Aran only), which means that holiday yarns will not be included.
I will announce the specific amount of the discount on Friday
in this thread
and all of my social media sites. This will be the last sale I have this year, so now is the time to stock up!